Clean pipes are happy pipes. You can trust our team with

any drain repair – big or small.
You may not want to see what's down there, but drain cleaning is the stuff we live for. It might be roots in your lines or "flushable wipes" coming back to haunt you. We use video camera inspections to assist with pinpointing the problems we can't easily see. There isn't a one fix all solution for drain repairs, so you'll get options for how to proceed –whether it's a temporary fix, an ongoing maintenance solution, or a long-term, more involved drain service repair.
Are you experiencing these problems?
Drain Service
Your drain pipes are concealed in your home's walls, floors, or in the earth around your home or basement. If you experience a sewage back up in your home, we have the technology to inspect these hidden pipes and show you, like x-ray vision, what they look like from the inside. Drain cleaning is all about finding the root of the problem and sometimes, it's an actual root! Regardless of the cause, our team of trained plumbers have the equipment and skills needed to locate your pipes and utility services quickly and accurately.
Drain Maintenance
Tired of plunging your toilet once a week? We don't blame you. Get peace of mind with our drain cleaning H+ Membership, which includes a 12-month clog-free guarantee.
Drain cleaning has never been simpler or safer. We carry BioOne®, an organic alternative to chemical drain cleaners that can harm your pipes, your septic, community water quality/watershed. Liquid BioOne® is a 100% natural drain line, septic and grease trap maintainer. BioOne® "eats" food waste, organic matter and cleans the "cholesterol" out of your home's pipes. It also adds to longevity of your system. An easy, monthly treatment prevents clogs and is safer for people, pets, and septic systems.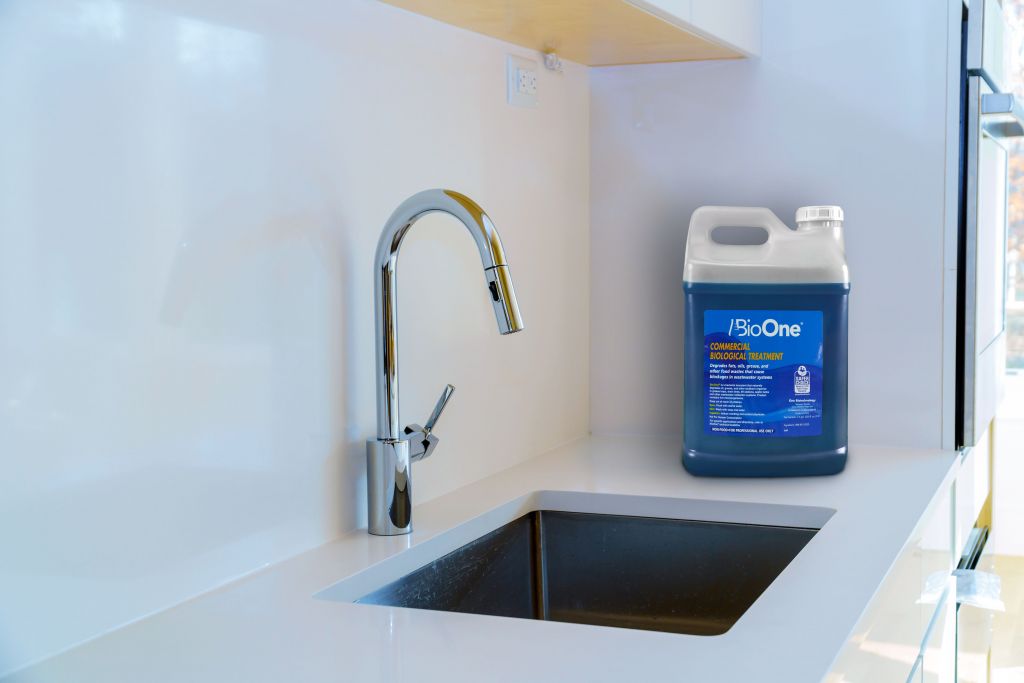 Drain Repair
A slow draining sink may seem like a small problem, but it could be a warning sign to a much larger problem. Don't let something small result in a costly drain repair down the road. Call the drain cleaning experts at Hearn Plumbing, Heating & Air at: 440-428-3905
Drain Cleaning | Drain Repair | Drain Service