No one likes taking a cold shower. Leave it is us to

repair, maintain or install

your water heater.
Whether it's gas, electric, or tankless, we provide a full range of water heating products and services. Including helping you pick the tank size and style that's right for your home.
Are you experiencing these problems?
Water Heater Service
Hot water is vital to our everyday lives and household practices. How else would our dishes get so sparkling clean? Whether your water heater is slow to bring warm water to the upstairs bathroom or just can't sustain 5 hot showers in a row, you need an efficient hot water tank that can keep up with your daily household needs. We can help bring peace of mind to your home and hot water.
We're hot water tank experts and can help with:
Changing the energy source of your water heater from propane or fuel oil to electric or natural gas
Determining the correct size water heater you need
Relocating the hot water heater to a better spot
Water Heater Installation & Upgrades
We are experts in handling upgrades and repairs to systems that are common to Madison, OH and Lake, Geauga and Ashtabula counties. You may need to upgrade your hot water tank or piping if you have:
Hot water recirculation systems: For constant hot water everywhere in your home. A new code change might affect your home's plumbing system; give us a call to find out more.
Dual purpose units: Creates hot water for use in your home and to your heating system.
Polybutylene piping: If you have gray pipe going from your water heater, give us a call today.
Tankless Water Heater Installation
The lifespan of a water heater typically last anywhere from 7-10 years on certain well waters and 10-15 years on city water. We carry 13 different styles of water heaters in stock, including tankless, for same day installation. We also special order for next day if we don't have the particular styles you need.
There are a lot of hot water tanks to choose from, but a tankless water heater is a great option if you:
Currently have a power vent water heater
Have a newer home that was built without a traditional chimney
Need a larger tank size for a growing family
Want endless hot water
Have a small space in the basement or laundry room
Hot Water Tank Leak Detection
If your hot water tank has leaked in the past, then you know how firsthand how much of a pain it is. What if you never had to worry about a leak again? LeakSmart® – Smart Home Water Valves are like having leak insurance for your home. LeakSmart® Valves can shut off your main water supply in seconds to prevent costly damage. The system features leak detection sensors, a smart valve, a central hub, and a convenient mobile app. These components talk to each other to protect your home and give you peace of mind.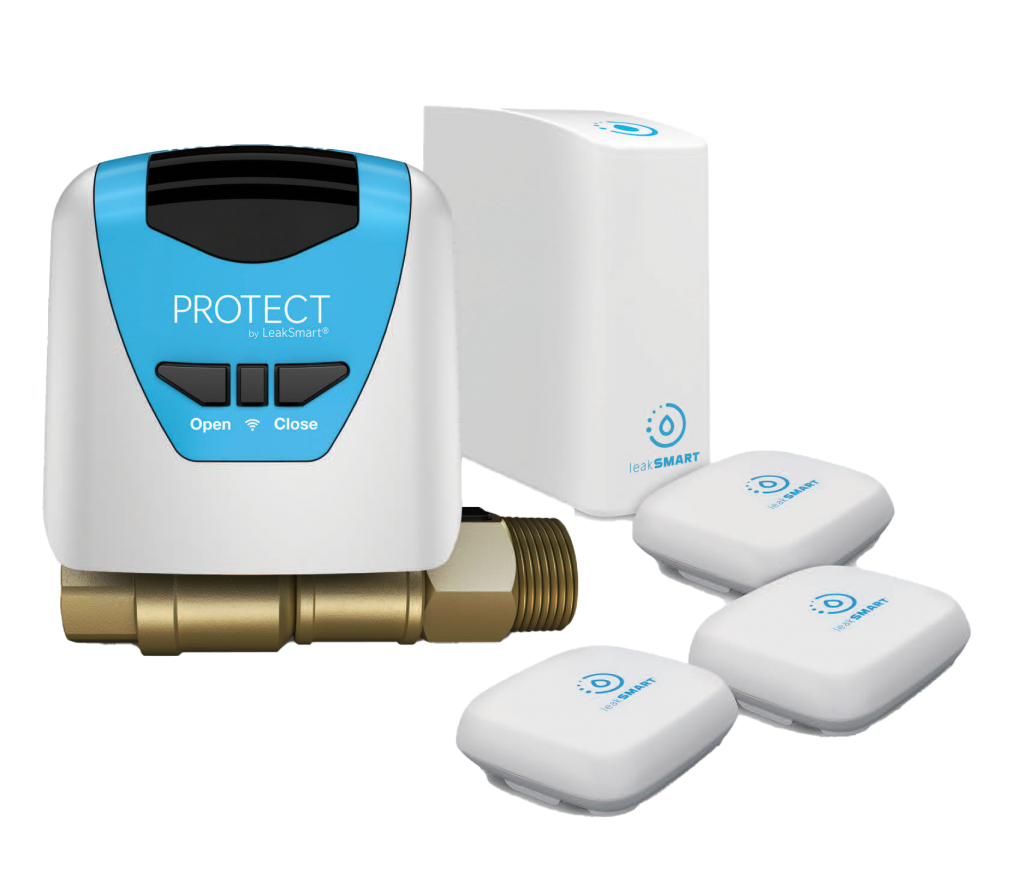 Water Heater Repair
Whether you suddenly don't have hot water in your home or would love to have endless supply to wash dishes and do laundry at the same time, give Hearn Plumbing, Heating & Air a call at: 440-428-3905
Water Heater | Hot Water Tank | Tankless Water Heater